PowerPoint is a computer program that allows you to combine text, graphics and multi-media content to create Professional Presentations. You can even add diagrams to enhance your slide design. With help of these simple steps lets learn how to create a circular PowerPoint Diagrams –
1. To make PowerPoint Diagrams select a circle from basic shapes.
In home section, select circular shape and drag corners as per size required. You can also change size from format tab, and give height and width to it. You can increase or decrease size of circle as per amount of text or slide size.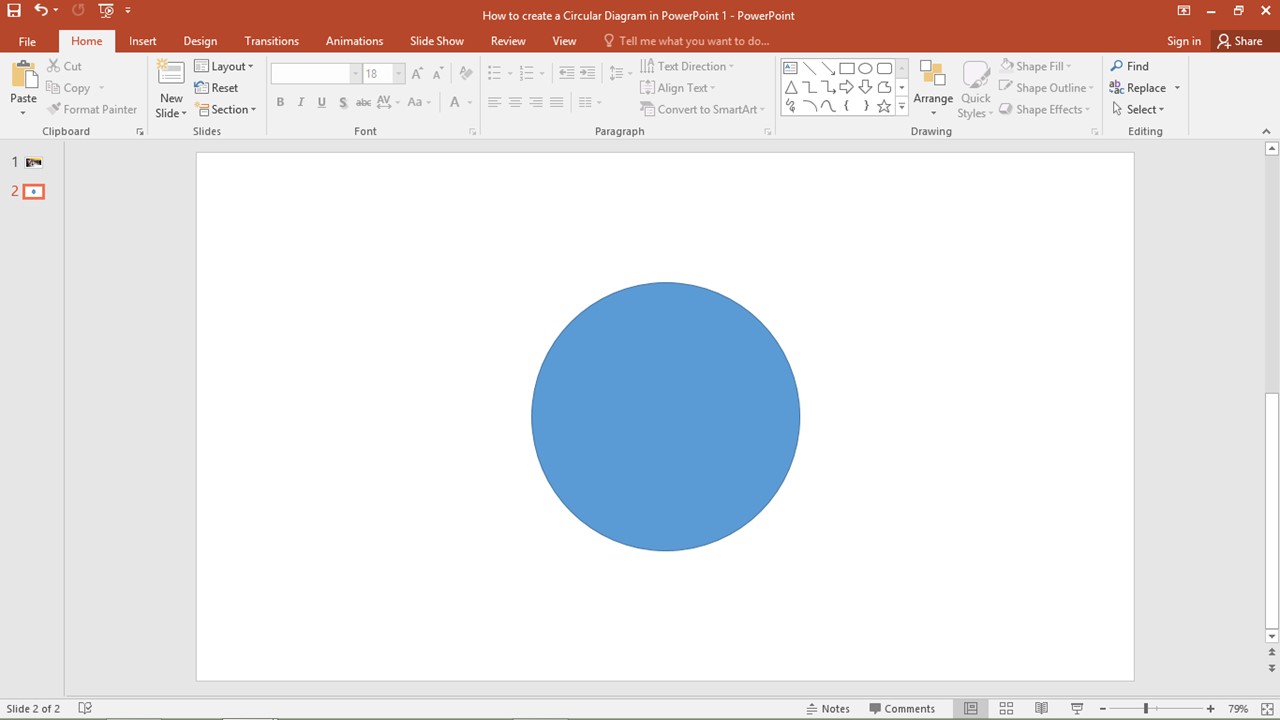 2. Then add arrows as per number of points required.
In step 2, select arrow from shapes and and number of arrows evenly around circle as per number of points required. You can rotate lines around circle in the direction where text is to be placed. To make a straight line, press shift along while stretching line.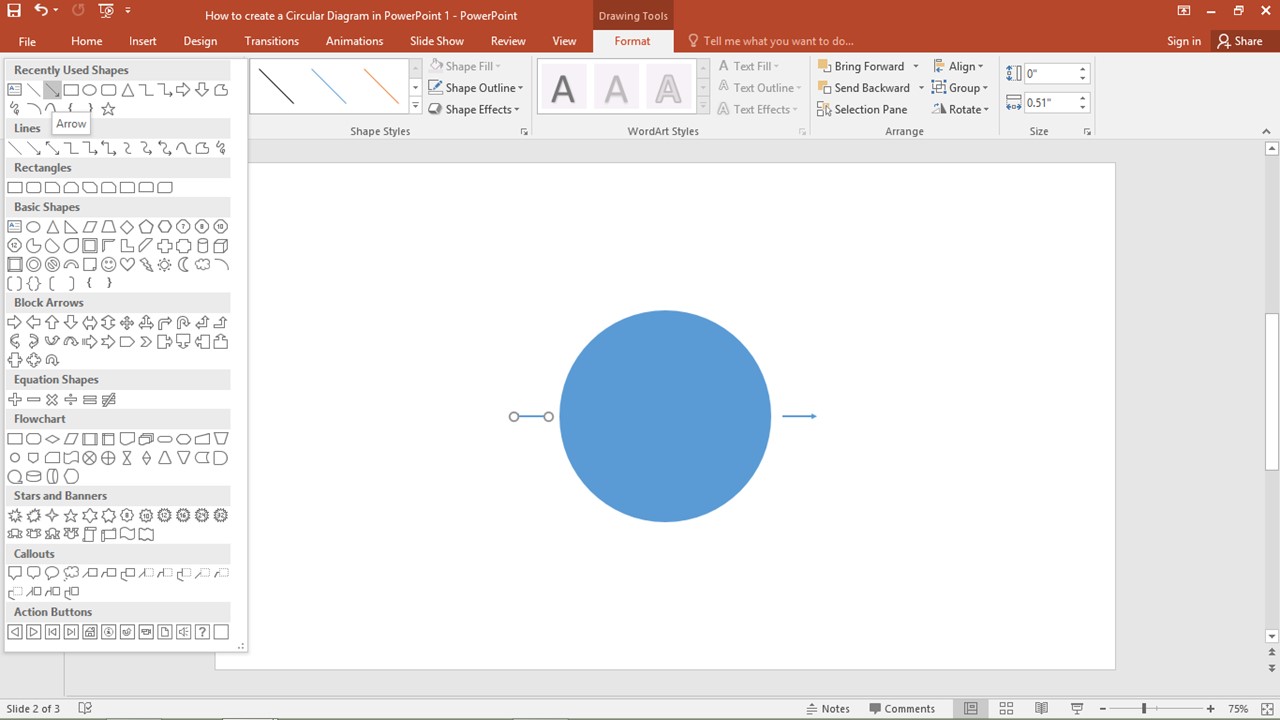 3. Here we have added four arrows to make a four point PowerPoint Diagrams.
As shown below, we have added 4 arrows to make it as 4-point diagram. We have aligned arrows in all 4 direction of circle to balance the placement of text at end.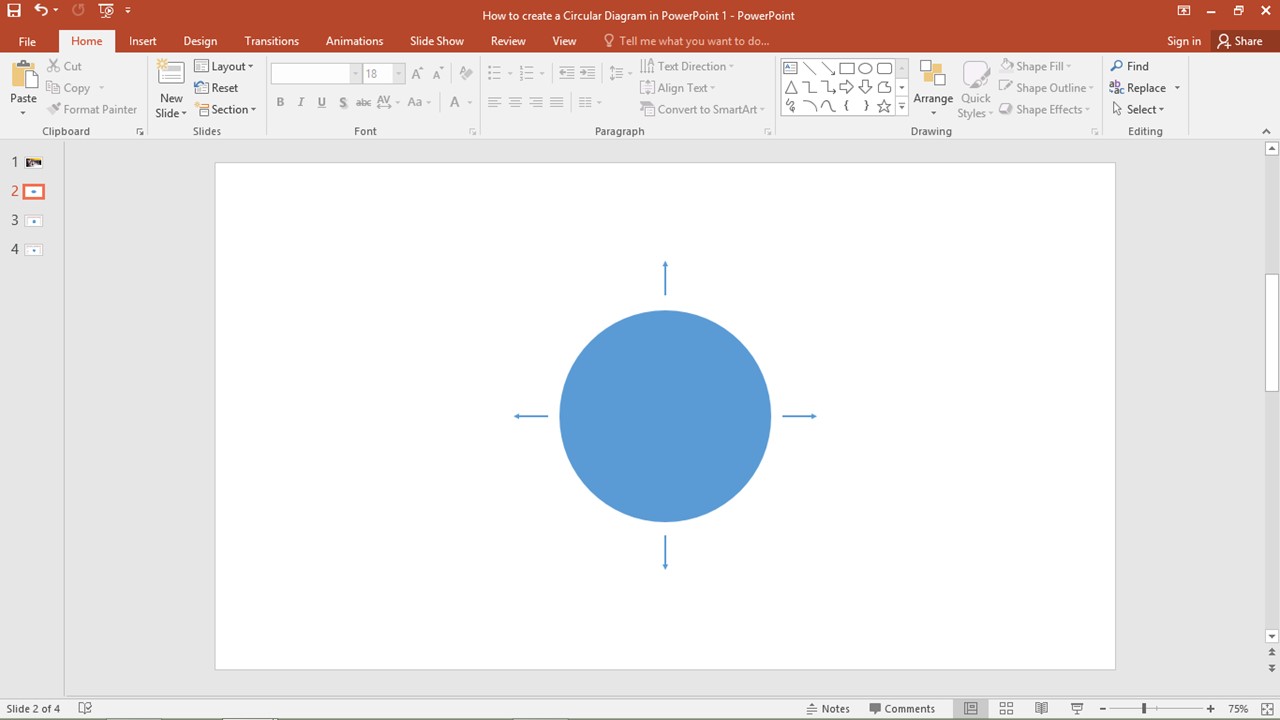 4. Now place four smaller circles at end of each line
Now you can add small circles to place icons or numbers. You can even make diagram without the use of these if you do not want to add number or graphics.
5. Add required color, icons and text as per the text
At end, you can give colors to circles as per company colors and add text next to each arrow. Drag text net to each point and in the center circle place graphic or main heading. You can give same effect to all circles with help of Format Painter.
Thank you for going through this blog. To learn basic PowerPoint Tools, please visit: https://slidemasterz.com/5-basic-powerpoint-tools-know-how/